Did you know that there are 1.4 billion people in the world who still have no access to electricity? Or that 2.5 billion people have to rely on collecting firewood for cooking and heating? Or that smoke from cooking in the home on open fires kills more people in the developing world than malaria? Neither did I until I started doing some work with the charitable organisation Practical Action in January. So why mention it on FutureComms? Because I firmly believe that we (the tech, comms, social media and PR community) are in a unique position to make a real difference just by doing the stuff we do every day.
Perhaps more to the point, we SHOULD. The comms and tech community has access to a massive and influential collective network. So why don't we start using that network for the greater good, rather than simply for personal gain?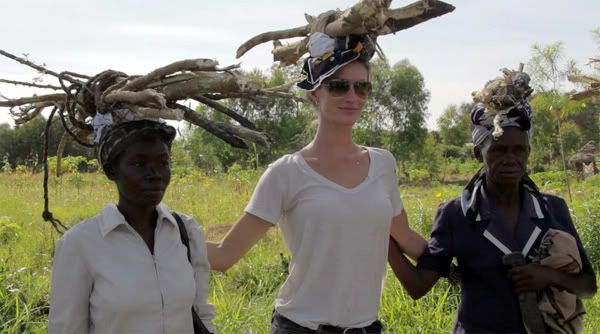 Technology Justice
The thing is, a large part of the issue in the developing world is about access to energy. Without energy, something that you and I don't even think about as we sit in our centrally-heated homes with the lights on and the oven cooking a meal while we watch TV and play on our mobiles, people have little chance of improving their lives or working their way out of poverty. And yet the truly shocking thing is that the technology needed to ensure that everyone has access to the basic services required for a reasonable quality of life largely already exists. It's how energy and the rights to access it are distributed in the developing world that causes a problem. And it's bloody immoral.
Bill Gates said in a 2009 debate: "It's wrong that more money is spent on finding a cure for male baldness than a vaccine for malaria". Brings a degree of clarity to the issue, doesn't it? Practical Action has coined the phrase 'technology justice' to summarise the concept of giving Governments a kick up the backside (my words, not theirs) to remove the senseless (again, my word) political barriers and address issues of capacity in the energy supply chain that prevent poor people from using technology to gain the most basic of services, such as electricity.
What the Comms Community Can Do to Help
2012 is the UN's International Year of Sustainable Energy for All. And Practical Action has launched the Make Your Point campaign to build interest and awareness ahead of the Rio+20 Earth Summit, which will address worldwide commitment to global energy access. And that's where you and I can really have a voice and an impact.
I'm not asking you to make a donation, to shave your head or to cycle up Snowdon on a tricycle. In fact, I'm not even asking you to leave this website! All I'm asking is that you click one of the five coloured boxes below, and fill in your name and email address. And then share it. Tweet it, Facebook it, Tumble it, Stumble it, Pin it…share it within an inch of its life! THAT is how the comms community can make a difference. We have the power between us to make a real difference. Please, just do it…