Last week I posted a picture of the scan of my new baby on this blog. Aside from being extremely proud and wanting to tell the world after three months of bottling up this (for me) amazing news, it was a bit of an experiment (I did say I was intending to be unconventional!). An awful lot is written about 'being social' and 'displaying personality' when it comes to social media and online communications, and it's something I harp on about endlessly to clients. So I wanted to see what sort of a reaction me posting a picture of my unborn baby would get, if any at all.
Communications are developing at a frightening pace, and the cultural adjustments that companies are having to make in order to stay relevant are scaring the life out of many of them. Mark Schaefer talked about 'social enterprise' on this very blog and said that "the key to future success is not a focus on tools, or techniques or blogging… it is a focus on organizational change." Andrew Grill echoed this when he spoke of how "corporate rules and culture" are removing our ability to communicate properly even though we're great communicators in our private lives. Companies are struggling to adopt the social mindset necessary to be successful online.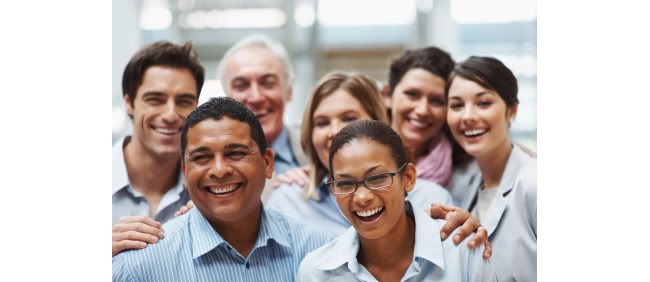 In the excellent book The Now Revolution (which I thoroughly recommend you read if you haven't done so already) Jay Baer and Amber Naslund make the point that we've made few changes to the way our companies operate despite the fact that the "new world" requires us to be quicker and more responsive. They say that companies are comprised of people, and personal engagement lets you demonstrate how great they, and you, are. "Focus on your people and your customers, telling their stories, and you'll be soaring in no time", they write. The mistake many make is to see the social web as all about technology. But it's not, it's a trend in humanisation that brings your people to the fore and makes them as important as the products and services you've been so used to desperately flogging.
But where do we draw the line? Is there a danger that as organisations catch on to this, they go too far and over-step the mark, becoming TOO personal? And what actually is 'too personal'?
A couple of the responses to my post last week may shed a little light on this. On the positive side, I received a couple of congratulatory emails, a few tweets and some comments on the post in the same vein. But on the negative side, a few people unsubscribed and I received one tweet and one email that were less laudatory, saying that it was "too personal" and "weird".
FutureComms is a blog dedicated to best practice in the communications industry. But it is, intentionally, a blog that is personal to me, with my own thoughts, experiences, opinions and frustrations. I wouldn't dream of posting a scan of my baby on a corporate blog, no matter how proud I may be, nor would I recommend it to anyone else! But this 'experiment' would strongly suggest that it's too personal even for this space.
People do business with people they like
On an organisational scale, companies are networked to clients, prospects, suppliers and influencers through the social web, and those of us working in the field are encouraging (pushing?) them to do so through individual employees. People want to talk to people, not faceless brands and logos. So company employees build personal relationships with stakeholders who, in some cases become friends. One minute you're chatting about the benefits of your new Widget, the next you're sharing your baby scan…
So my questions for you are: given the pace things are moving at, could companies jump too far, too quick or is there a common sense line that they just won't cross? And looking a few years down the line, will it be common place for companies to leverage more personal details about their employees? And more to the point, what do you WANT to know or feel about a company and the people behind it, and what do you hope stays private?
Over to you. What do you think?